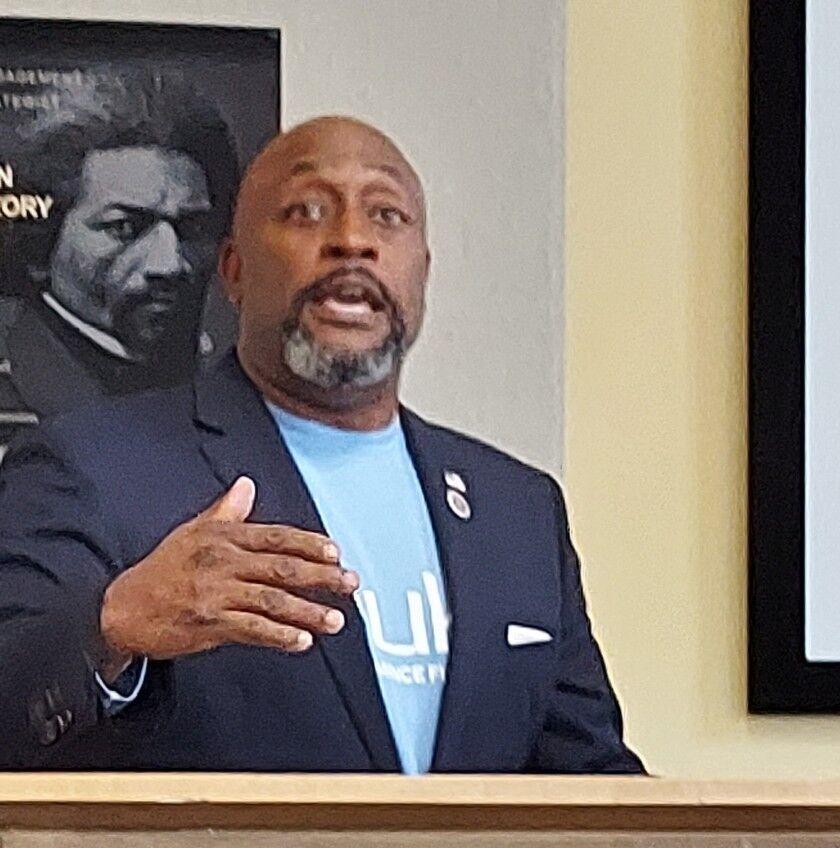 MANCHESTER — Is critical race theory being taught in Vermont Schools? According to John Klar, founder of the Vermont Liberty Network and a former attorney, it is.
About 25 people, half the approved capacity, attended the event, held at the Park House at Dana Thompson Memorial Park. The talk "A Black Perspective on Critical Race Theory and the New Segregation in Vermont Schools," given by K. Carl Smith, founder of Frederick Douglass Republicans and creator of the Frederick Douglass Republican Engagement Strategy, was presented by the Vermont Liberty Network.
Critical race theory views the history of America from the viewpoint of racism and centers on the concept that racism is systemic and that the nation's institutions serve to maintain the dominance of white people in society. It is the theory's assertion that the nation was founded upon the theft of land and labor, and that federal laws have helped maintain inequality on the basis of race.
It was the ideology, among some other points, that Smith took issue with and discussed on Saturday evening; the duo had a similar talk in Bennington on Thursday, and a talk of the same kind occurred in Brattleboro recently, as well.
One of the arguments that Smith and Klar seemed to disagree with was the role of African-Americans and people of color as victims and their race being the determining factor in the outcome of their lives.
Smith, who grew up in a staunchly Democratic household, said he embraces the morals and values of Frederick Douglass, which he described as the respect for the U.S. Constitution, respect for life, limited power of government, economic prosperity, free speech, school choice, women's rights, the right to keep and bear arms, and legal immigration.
Smith uses Douglass' life story as a way to counter the argument he said is part of critical race theory: that African-Americans and other people of color are victims and need someone else to help them. Smith pointed out that Douglass was a slave for the first 20 years of his life, but by applying himself he not only became free, but was an adviser to five U.S. presidents, and at the time of his death in 1895, had amassed a sum of $300,000, which would equate to over $10 million today.
"I leverage Frederick Douglass all the time, because no matter what victim category that the left tries to put people in, no one today in this country can out-victim Frederick Douglass. The excuses go away," Smith said.
Using Douglass as example, Smith said allows him to trump the race card and find common ground with people, regardless of their political affiliation.
Through Douglass' writings, Smith said, people have his literary legacy available to "refute the lies and the rhetoric" of those people whom Smith said desire to turn the U.S. into a Marxist country.
He continued to say that when Karl Marx wrote the "Communist Manifesto," his argument was to pit have-nots against have-nots in a class fight. When communists came to America, though, Smith said, they found the argument didn't work because a poor person could become wealthy, and people were not confined to one class if a person applied themselves. As a result, he said they changed gears and used race.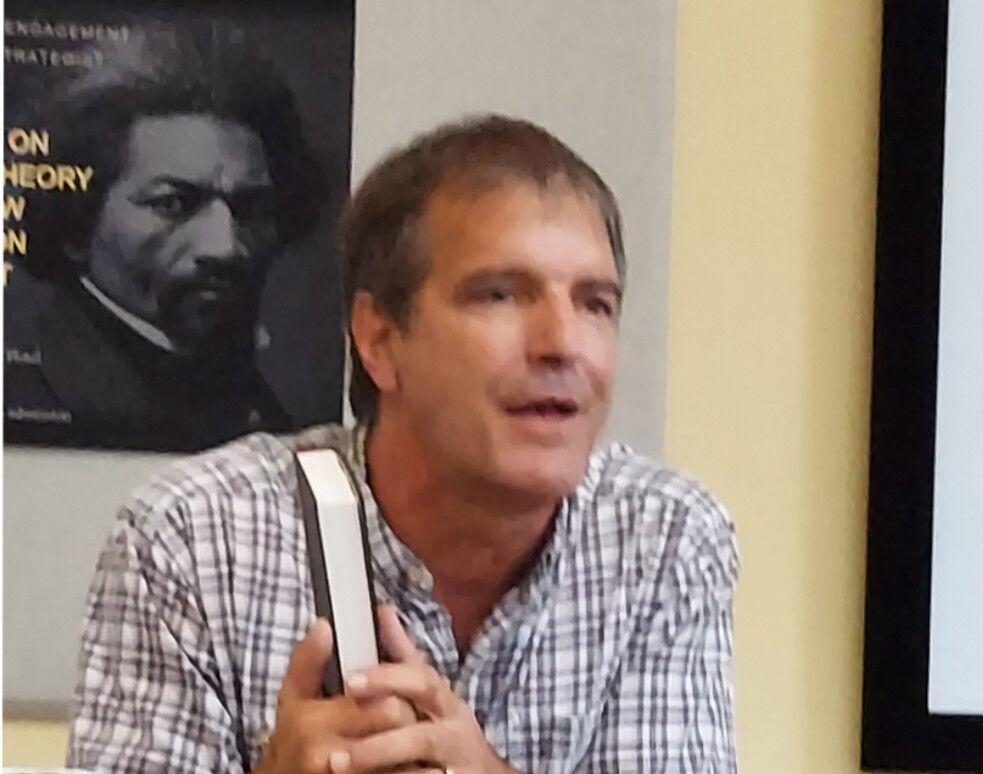 "This critical race theory … all it is is a communist, Marxist agenda to create racial strife and animosity to destroy America from the inside. That's all it is," Smith said.
Smith also said critical race theory asserts that white people are inherently racist and have no redemptive qualities. He disagrees.
Under critical race theory and the Marxists promoting it, Smith said, white people need to apologize to African-Americans and other people of color even if they were not directly responsible for racism.
According to Education Week, "the theory says that racism is part of everyday life, so people — white or nonwhite — who don't intend to be racist can nevertheless make choices that fuel racism."
While Smith said he could not speak to how critical race theory was being implemented in Vermont, he said what was happening to students in his home state of Alabama was that they were being taught to hate themselves because they are white.
"They've been taught to hate themselves, hate America and hate God," Smith said. "With black kids, they're teaching them that, 'You are a victim of white racism, and you need social programs to help you overcome the white racism.' That's the problem I have with it."
Klar, in his introduction of Smith, gave examples of how critical race theory was ingratiating itself into Vermont and mentioned some specific incidents showing it is beginning to move into the school systems. But the discussion centered largely around how the life of Douglass was a contrary example to the ideologies being put forth through critical race theory.
Klar pointed to the Essex Westford School Board as a local example. "That's also the school system that during discussions of race separates children based on skin color," Klar said.
The theory is appearing in different degrees and different curricula, Klar said of how it is entering schools. "We are being told that it's only in colleges. No. It's very much in our schools."
Klar also pointed "safe spaces" in Burlington as another example of how critical race theory had entered Vermont society.