"A dry year will starve you to death, and a wet year will scare you to death" is an old agricultural saying, up north anyway. Farmers in southern Vermont certainly agree.
Summer 2020 was unrelentingly dry, and many hay producers were lucky to get a harvest of first cut hay. For most, there was no second cut at all, because nothing grew. Customers and farmers themselves were left short of winter fodder, having to supplement their herds and flocks with grain. Some reduced their number of animals.
Kirsten Workman, agronomy specialist for the University of Vermont Extension, said that some farmers pulled their pastured cows inside to try to avoid compacting their soil.
"If you're grazing animals, and fields go dormant, animals tend to overgraze, and next year's hayfield is negatively impacted. Farmers always try to build resilient crop systems, regardless of what they're growing," Workman said. "Farmers who were conservative last year are glad they did that."
THE DRENCH OF 2021
This year, we've got the opposite — green and lush, with buckets and buckets of rain.
"Ideally, we have some consistent moisture, but deluges are challenging," Workman said. "The first cut will be plentiful," she said, but explained that grass loses nearly 1 percent of nutritional value for every day it stays in the field longer than it should. If the grass is high, but it's too wet, it can't be mowed and dried; and although it provides necessary roughage, its dietary worth is diminished.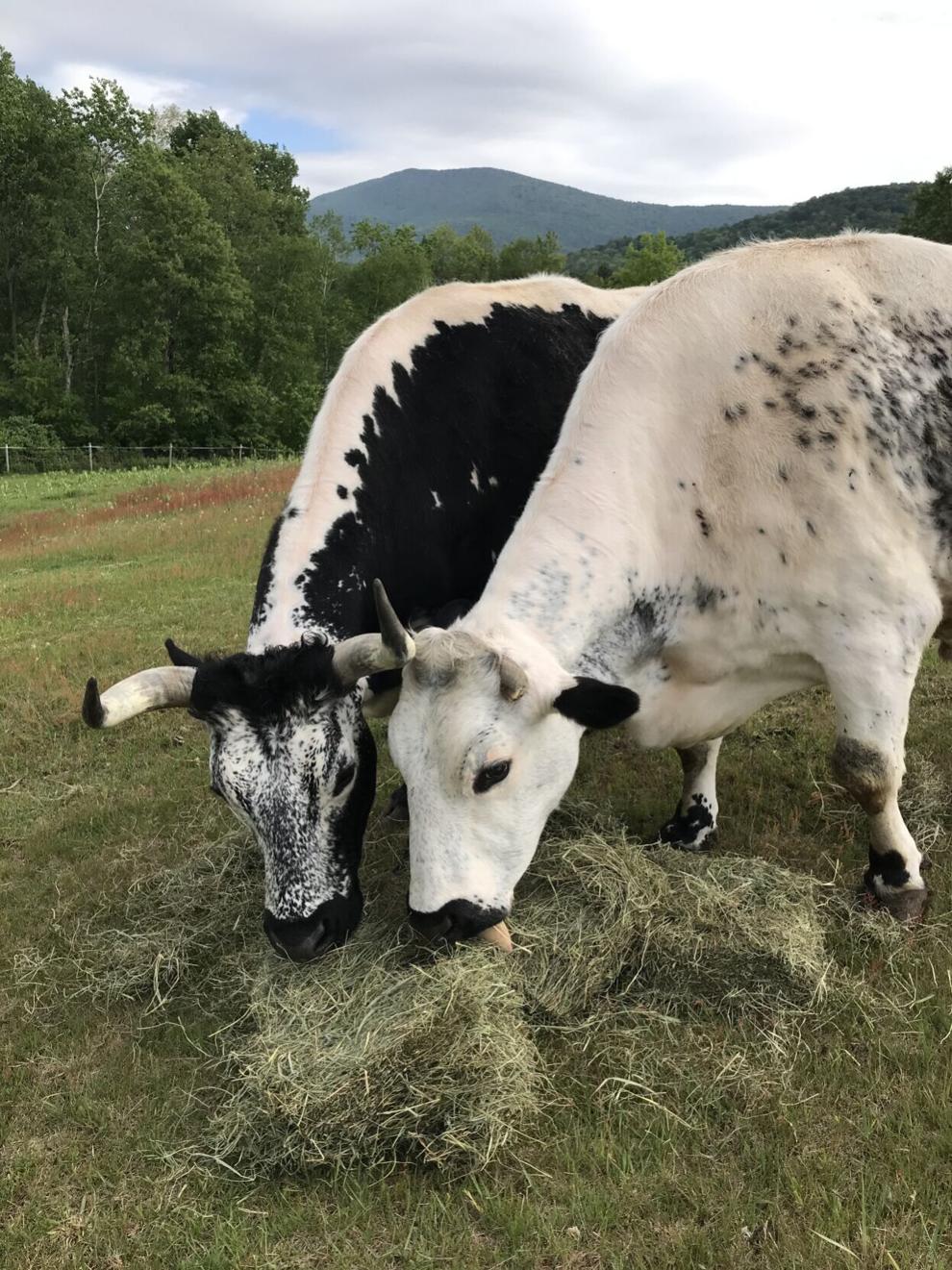 Haymakers have their eyes on the skies, and the ground. Their ears are tuned in to weather reports, but there's a dearth of compliments for meteorologists. ("Why, they can't forecast yesterday's weather!")
Farmers know their window of opportunity must involve three consecutive sunny days. They've prepared their equipment: the mower, the tedder (a spiky machine that fluffs up or "teds" the hay so it'll dry in the sun), the rake, the baler. Then the bales must be handled and stacked. What they wait for is tall green grass, just about to "head out" (show seed), with not too much moisture. And sun.
DELICATE BALANCE BETWEEN EARTH AND SKY
If you make your living off the land, you pay attention to weather, and expect year-to-year fluctuations.
"Yes, farmers talk about climate change," Workman said. "Everyone recognizes that we're getting wetter … we're getting more deluges." The rain just runs off the parched earth, or sits without being absorbed.
Dale Aines owns Mettowee Valley Maple in Rupert. Having begun as a small dairy farmer in the 1970s, he now runs a thriving hay and maple sugaring operation. That is, until the spring's short sap run cut his syrup production in half.
"Last year we had the best sugaring year ever. This year was the worst."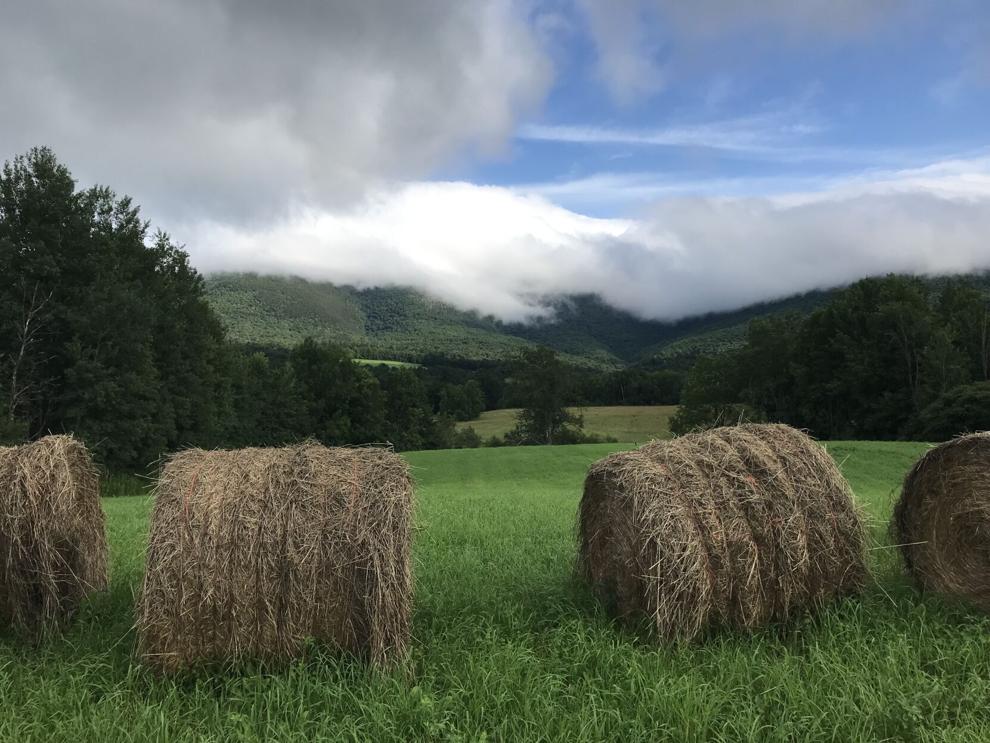 Aines is still coming to grips with the large loss of anticipated income, pointing to a south-facing barn side that wants re-siding.
"That'll have to wait till next year," he said.
SUPPLIER OF MANY BUSINESSES
Aines recently had several loaded hay trucks, each with nearly 300 square bales, under cover in another enormous barn, about to be delivered to Someday Farm and H.N. Williams Store in Dorset. When Stratton Mountain blazes new ski trails, Aines supplies the mulch hay. He also supplies Hildene and other regular customers.
The understanding between the hay provider and customer is a highly valued, mutually beneficial relationship — reliable animal feed for reliable income. Aines still delivers a truckload to a longtime customer and former Vermonter on Martha's Vineyard twice a year, as he has for years.
As well as his hay business, which provides about 30 percent of his income (syrup was supposed to provide most of the rest), Aines also derives "off-farm" income from a small plumbing business. Judging by woodworking projects in the barn, he's also a very capable carpenter. Diversification is important, he acknowledged.
Admitting that he's still recovering from the financial hit of the short sugaring season, he looked at the clearing sky and said quietly, "Please, Mother Nature, give me a break."
What if she doesn't?
"Well, what are you going to do? You adapt," Aines said matter-of-factly.
YOU ADAPT
Jesse Pomeroy, whose family history of farming in New England can be traced back to 1628, and who has farmed for himself for most of his life, is now barn manager at North Meadow Farm in Manchester. Hay revenue is part of the business generated by the agritourism that draws customers to the farm for cheese made on the premises, eggs, and a variety of farm animals.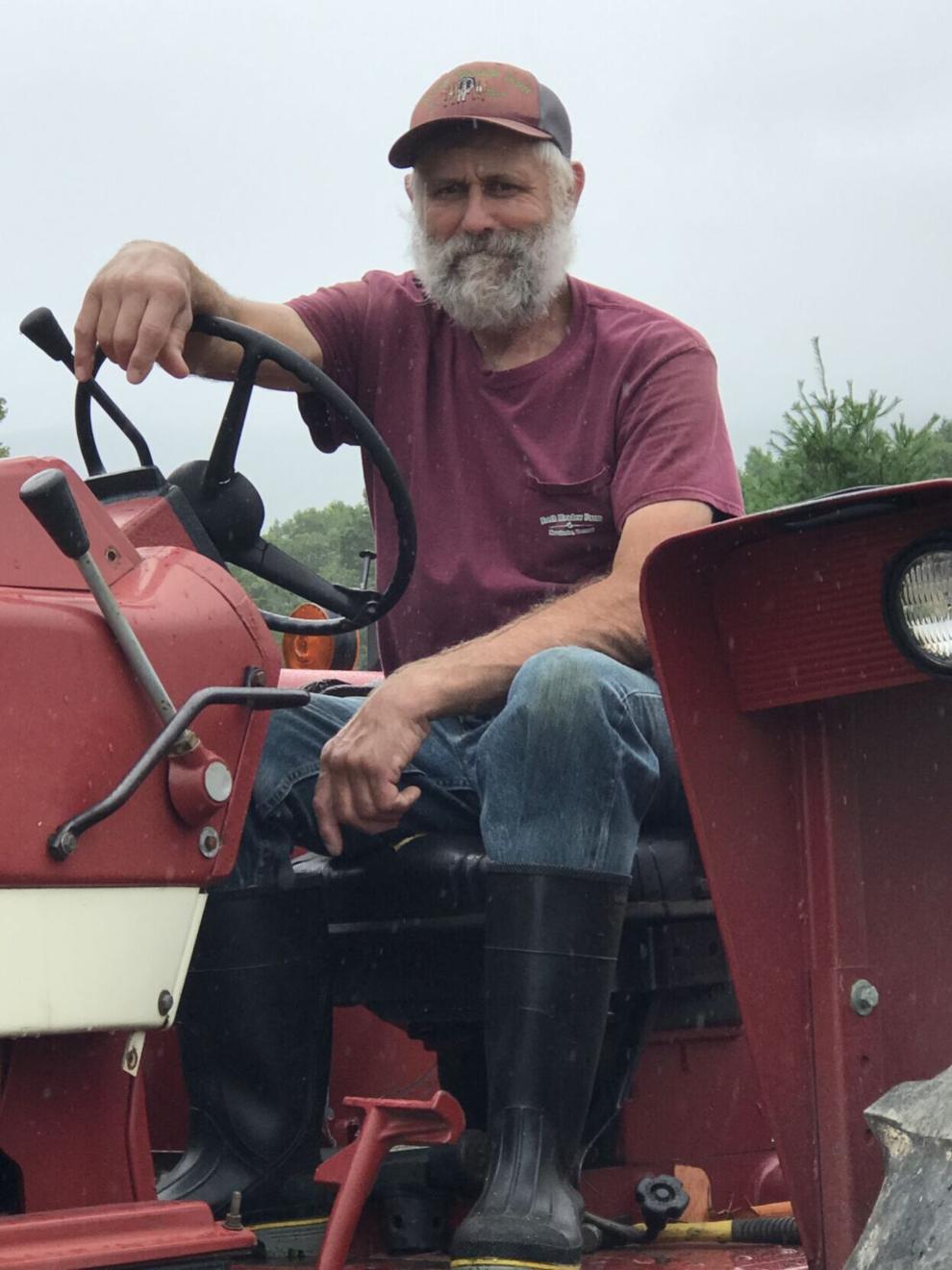 The rain deluges caused Pomeroy to lose some first cut to mulch, but he's been contracting with a half dozen local excavators and builders, who use it for ground cover. He gets the same price for mulch as he does for first cut bales, and the building boom this year has been advantageous.
The giant marshmallow pouffes that line the perimeters of some fields or lean against barns are baleage, hay that can be wrapped when it's been rained on, and that ferments inside the plastic wraps. These are easy to store, but equipment is needed to move them; they are considered suitable for ruminant animals such as cows, but not for horses.
Round bales wrapped in netting or twine provide a quick solution when time and sun and heat run out for drying square bales, which must be thoroughly dry, sometimes tedded two or three times. Damp and moisture are the enemy of square bales, as they cause mold, and are dangerous to store in a barn for fear of internal combustion, so we can expect to see more round bales this year.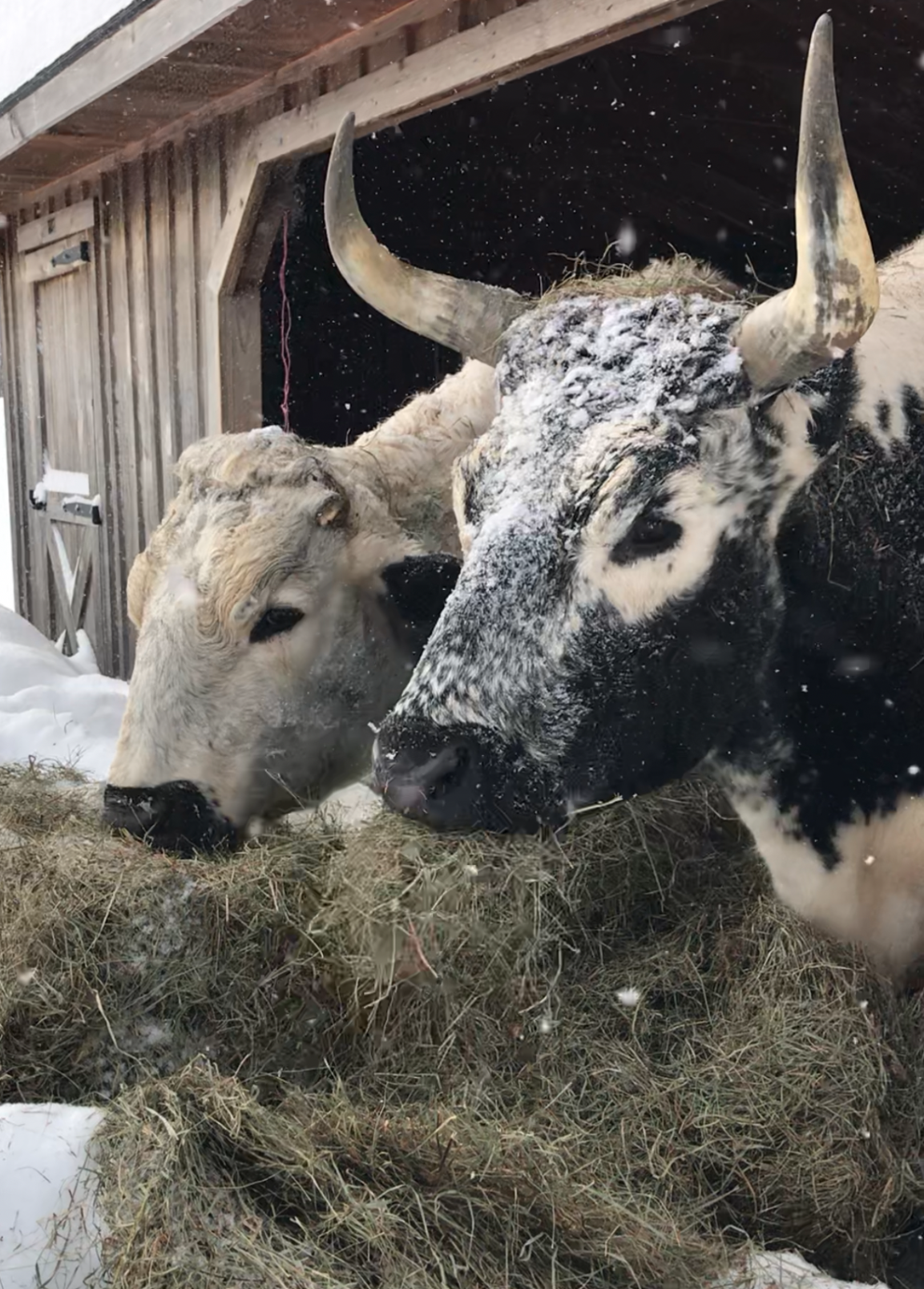 HOPING FOR A DRIER CUT
Farming Magazine says that the goal of haymaking is to capture the nutrients in grass in a storable form to make them available as a forage feed in the winter months.
All farmers are hoping for a drier August and another cut or two. But if deluges continue, will this winter be as lean as last, haywise?
"Barring a total disaster — and there's always room for that — we should have enough," Pomeroy said calmly. "We just have to adapt, as we've always done."
Jamie Hosley of Arlington, having weathered wet summers before, and pleased with his early first cut, is optimistic.
"I think we'll have some good weather later on. There's every chance we'll have some sun on these wet fields and finish the hay season strong."