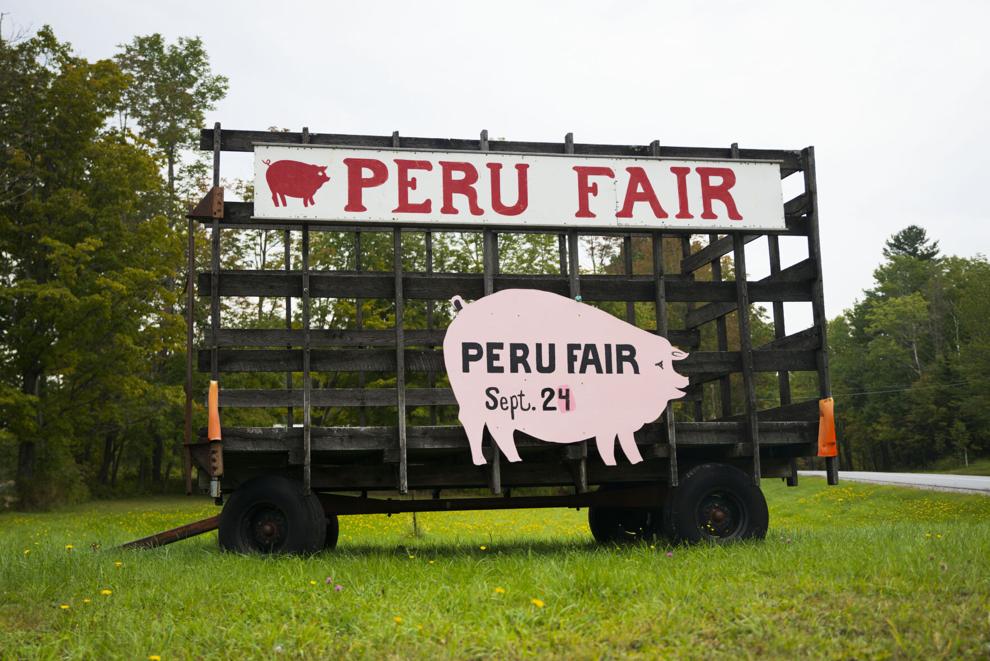 PERU — After a two-year hiatus because of COVID-19, the annual Peru Fair is finally back this Saturday.
The fair is meaningful for the small town every year, but 2022 carries even more importance than usual. The Peru Fair Scholarship, awarded to graduating seniors who live in Peru full-time and are moving on to postsecondary education, is funded entirely by proceeds from the event.
"The last two years have been difficult, as we have an increase in graduating high school students, and no funding due to a pause in the fair," said Laurie Gayda, chairwoman of the Peru Fair Committee. "We were able to cover the students over the last two years, but are hoping for a successful fair to replenish (the fund)."
The fair draws an average of $15,000 to $20,000 each year that it's up and running. Hopes are high that patrons of the fair will show up in force after missing out for a couple of years. The mountain town of about 500 is expected to draw at least 10 times that, according to Gayda.
"We like to think of the fair as the 'Brigadoon' of Peru," said Gayda. "It is idyllic and very special. The town comes alive on this one day, bringing smiles and memories for a lifetime."
Gayda's reference of "Brigadoon" is a 1947 Alan Jay Lerner musical about a mythical Scottish village that remained magically unchanged by time and could only be seen or visited one day out of every 100 years by anyone from the outside world. As the tale goes, this day was a day of joy and celebration.
While it hasn't been a full century, Peru natives and fairgoers abroad are surely waiting with even greater anticipation than usual after the extended gap between the usually-annual event that has been recognized as one of the 10 Best Fall Events in the state by the Vermont Chamber of Commerce.
"The town of Peru is small, but we have a very big heart," said Gayda. "We feel so special to know that visitors from local to around the world talk about the Peru Fair as one of the most special fall events of the season."
The fair begins at 9 a.m., followed shortly after by the parade at 9:45. At the conclusion of the parade, there will be plenty to explore. About 150 vendors will be present, the artisans and craftspeople among them all strictly vetted by the fair as selling only original handcrafted work.
There will be fun and entertainment for all ages, including live music, magic shows, art demonstrations, hay rides, and — of course — an abundance of excellent food. The pig roast, sponsored by the Peru Volunteer Fire Department, starts at 11 a.m. and is usually one of the main attractions for most attendees, but there will be a wide variety of sustenance available.
Parking is available nearby at Bromley Mountain. There will be a frequent shuttle service provided for free until the fair concludes at 4 p.m. Admission is $10 for adults and $5 for children (age 4 and under get in for free).