After spending Saturday evening listening to the magnificent John Williams conduct Anne-Sophie Mütter in the world premiere of "Violin Concerto No. 2," (as well as outstanding performances by the Boston Symphony Orchestra under the direction of Andris Nelsons, music director), I began thinking of appetizers and side dishes that might make it into the picnic basket for our next round on the Tanglewood lawn.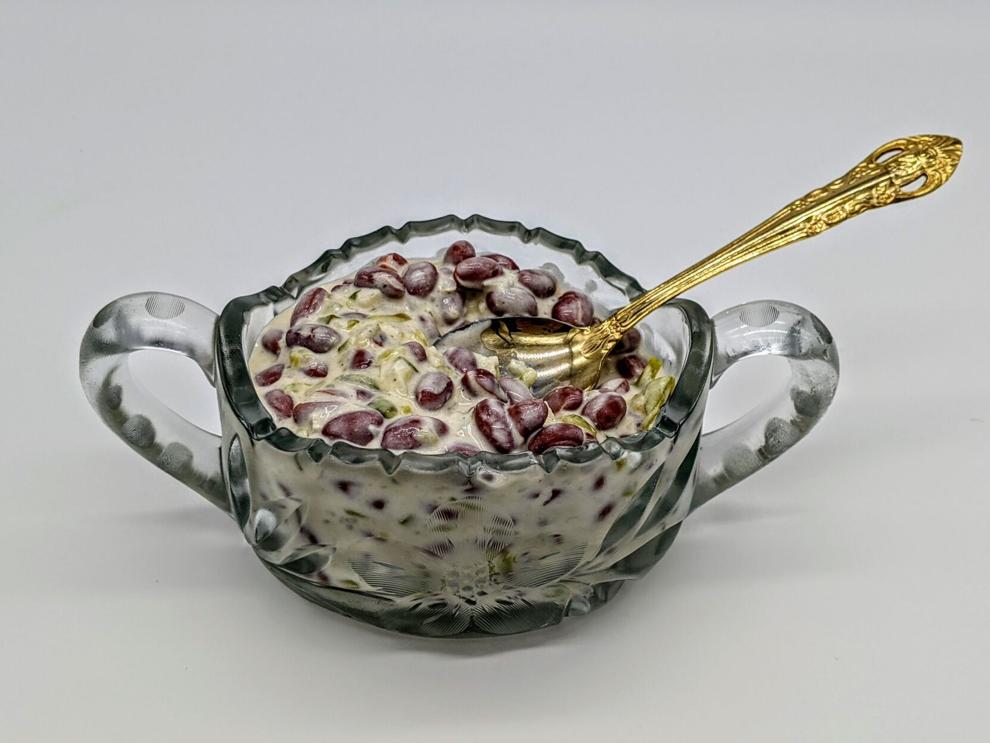 Immediately, a kidney bean salad popped into my head. For years I've been trying to perfect a recipe, shared on Facebook, for a kidney bean salad served at the Taconic Park Restaurant in Williamstown. The kidney bean salad was one of three appetizers served in a three-part condiment server that came with crackers. (I believe the other two appetizers were cottage cheese and a three-bean salad.) On Sunday, I turned by humble kitchen into a test kitchen, ready to see if I could finally come close to replicating the flavor of an appetizer I haven't had in at least 20 years. (Taconic Restaurant and Catering closed abruptly in December 2006 after being a staple on the Route 7 corridor for more than 40 years.)
Let me assure you, I wasn't going into this blind. I had two different recipes from several former Taconic Park Restaurant employees (or their family members) to start with. Once recipe was posted by Carl Villanueva in 2018, with modifications by Amy Wood. Another version, posted in 2017, was attributed to Brenda Lee, who said her father worked for Taconic for 35 years.
There were two things I was certain of going into this on Sunday: the original recipe did not use horseradish nor did it use paprika. I also knew that it used sweet pickle relish, white pepper, dry mustard, chopped onion, garlic powder and a combination of mayonnaise and sour cream. What I didn't know, was the amount of relish, dry mustard and Worcestershire sauce to use. The directions, at best, said the each amount was "to taste." 
Before starting, I researched kidney bean salad recipes on the Internet, finding one, New England Bean Dip on Allrecipes.com, that came the closest in photo and ingredients (although it calls for horseradish, not white pepper), which I used for starting measurements. I began with 1/4 cup each of mayonnaise, sour cream and relish, 1/8 teaspoon of white pepper and garlic powder. I added a pinch of dry mustard and a dash of Worcestershire sauce. From there, I increased the sour cream and relish by another 1/4 cup and added another 1/8 teaspoon of white pepper and garlic powder. When I reached 1 teaspoon each of white pepper and garlic powder and two dashes of Worcestershire sauce, I reached the desired flavor, I believed. My faithful test subject (aka my husband), concurred. I set the salad in the refrigerator to chill and later served it with Club Crackers, which I had on hand. It was a hit and I now plan to make it for our next Tanglewood trip.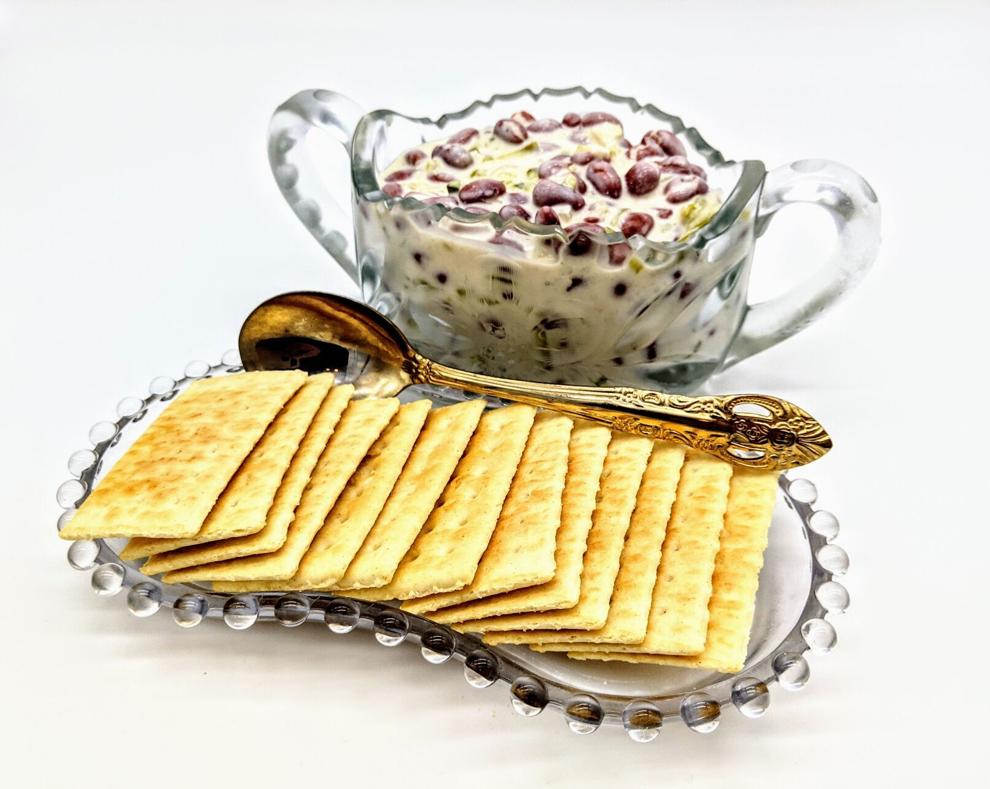 KIDNEY BEAN SALAD
(Inspired by the former Taconic Park Restaurant in Williamstown)
INGREDIENTS:
One 16-ounce can red kidney beans, drained (about 2 cups)
1/4 cup onion, chopped fine
1/4 cup mayonnaise
1/2 cup sour cream (I used Lactaid sour cream)
1/2 cup sweet relish
1 teaspoon garlic powder
1 teaspoon white pepper
1 pinch dry mustard
2 dashes Worcestershire sauce
1/8 teaspoon salt
Crackers (Club or Ritz)
DIRECTIONS:
Combine all ingredients in a medium size mixing bowl. Stir together. Chill in refrigerator for several hours before serving. Serve with crackers.