Melanie Finn's "The Hare" (Two Dollar Radio, 2021), published in late January, is a riveting story that ranges from the posh country clubs and estates of Southport, Conn., and Kennebunkport, Maine, to the poverty-stricken hills of the Northeast Kingdom of Vermont.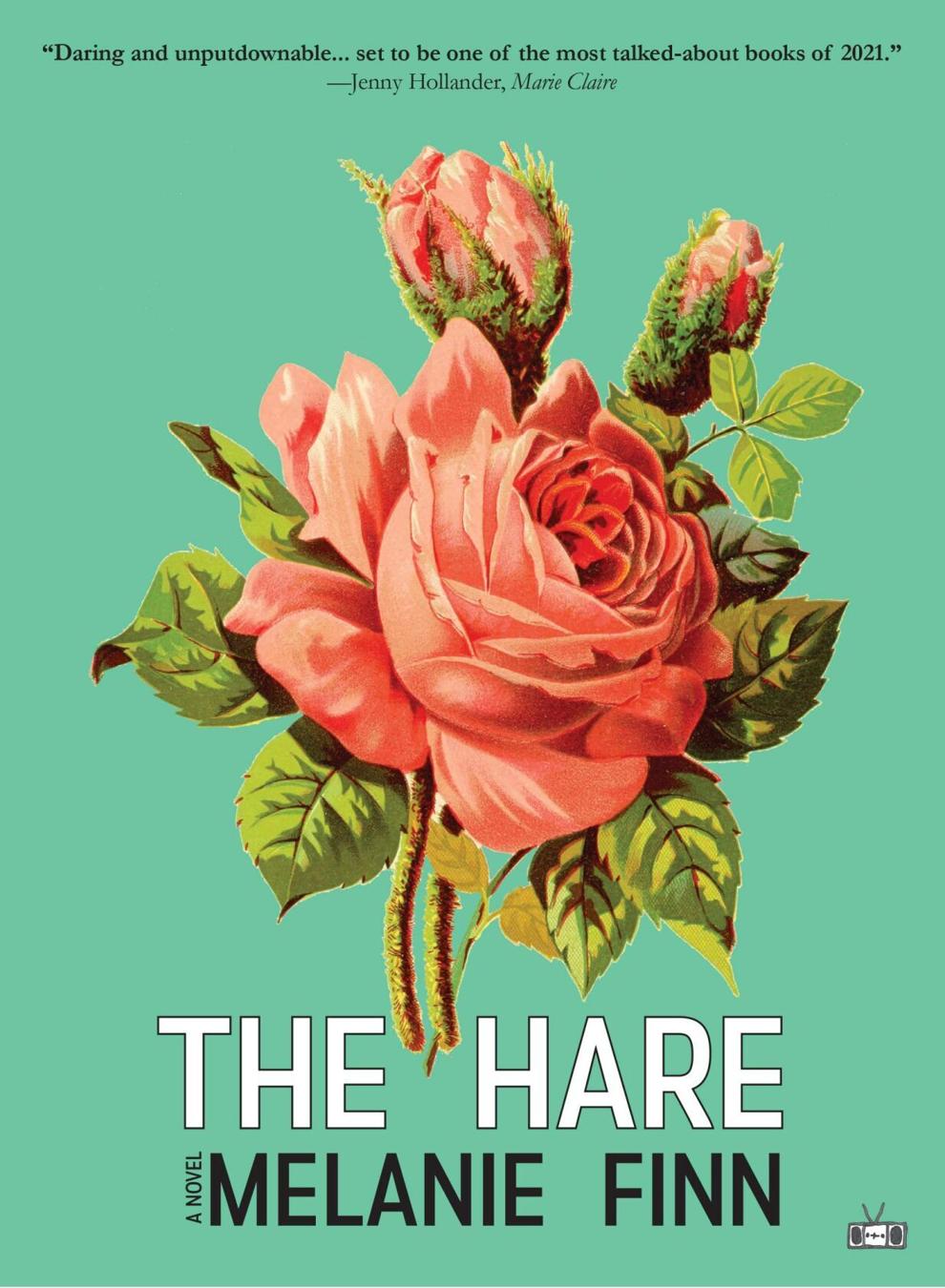 This is not an easy or relaxing book to read. Finn knows how to ratchet up the tension to near the breaking point before eliding skillfully to another scene. Her characters are vividly drawn and credible.
The problem is that most of them behave very badly, and I often had to put the book down briefly just to catch my breath and avoid for a few moments what appeared to be another inevitable, catastrophic turn of events.
Rosie, the main character, is a talented art student at Parsons who is in New York City on a full scholarship and stipend, the perfect escape from her loveless and joyless Gran in their rooming house in Lowell, Mass. Rosie's parents had both died in an auto accident when she was three, and her childhood was barren, lonely, and traumatic at least partly due to the sexual abuse she suffered at the hands of one of Gran's lodgers.
While at MOMA one day, Rosie stands before a painting by the Italian futurist Boccioni, who "swept his images across the canvas, she could feel their movement across her face, like a phalanx of ghosts passing through a room, the way the past transitioned into the present and future: the whole concept of time being unrestrained." As in all of Finn's writing, the references to "ghosts" and time foreshadow future events.
Rosie is approached by a man, "the size of him, six feet, broad, with a lion's mane of hair." This is Bennett Kinney, and from that random, seemingly unimportant moment, Rosie will spend the rest of her life trying to come to terms with him — his love, his selfishness, his neediness, his deceptions, his violence, and how these elements dominate her own life.
The action moves along swiftly from a beach house in Southport in 1983 shortly after they've met to the Northeast Kingdom in 1985. There, Rosie finds herself abandoned and alone with her infant daughter, Miranda, without money, car, or any skills or experience with which to manage a 200-year-old mice-infested, unheated house in the woods at the end of a dirt road. Billy Mix to the rescue! Billy is one of the most vivid Vermont characters I've met for some time — independent, reclusive, laconic, and smelling badly of liquor, sweat, and chewing tobacco. Mix is the perfect companion for our Rosie and Miranda.
Fast forward to 2019. Rosie is still in Vermont but alone. Miranda is a successful hi-tech businesswoman living in Marblehead, Massachusetts with her own IVF daughter. Bennett and Billy are gone. Rosie's only friend, Ginny, is dying of cancer, and Rosie is working as a bookkeeper. Life is dull at 54 but Rosie is a survivor and managing until PiDi shows up. Diane is a private investigator hired by Miranda to find her missing father, Bennett. According to Rosie, he died sometime after 1993 when he was released from prison but nobody seems to have seen him since then, and Miranda wants to find her father. Diane's persistent digging threatens to turn Rosie's life upside down, and then it does.
There are many stories, characters, and themes embedded in this Rosie/Bennett tangled web, and Finn manages this complex three-dimensional jig saw puzzle with great skill. Poverty and wealth, sexuality and gender, a woman's body and the demands and limits that society places upon it, child abuse and pedophilia, the ethics of stealing and killing all swirl around this narrative.
In many ways, the twin themes of this book are the extraordinarily vivid contrast between the rich and the poor and the inescapable fates that accompany each of these conditions. Bennett comes from the former, Rosie from the latter.
Neither one guarantees life's outcome, and the conflict between Fate and agency underlies Rosie's whole life. From her childhood where Gran preached keeping your head down and being invisible as the strategy to avoid Fate to the final pages where Rosie acts, perhaps irrationally but acts nonetheless, the need to escape from poverty drives Rosie's behavior.
Late in the book, Rosie looks back on her life of poverty, "the grinding quality of it — the grating. Like running a cheese grater back and forth over your knuckles." The next page presents the other world when Rosie, in a Boston hotel on a quixotic journey to recapture a happy moment in childhood, encounters "an elegant shining woman in her pale blue, the clean scent of the very rich … glittering, laughing. She noticed her teeth, because the teeth of rich people are different to the teeth of the poor. Rich teeth are white and straight and gleaming."
That sentence is a fine example of Finn's skill, the telling detail, the perfect metaphor, the vivid contrast, all done with an economy of narration. Even the use of "different to" rather than "different from" enhances the contrast.
Finn's previous book, "The Underneath," was also set in the Northeast Kingdom and dealt with similar themes. With "The Hare," Finn is well on her way to staking out that beautiful, largely poor, and sparsely populated corner of Vermont as her own world in the way that Faulkner owned Yoknapatawpha County in Mississippi as his. I look forward to her next book with great anticipation.